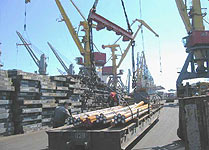 BOTRANS LTD is a locally situated (Ukraine and Southern Russia) Marine Survey, cargo inspection and supervision company. In addition we have extensive experience in shipping and transport logistics.

Conveniently located, either by way of an office or with local representation, and serving all the Northern Black Sea Ports.

Our Head Office is situated in Odessa with a centralised control and communication office with a quality assured, European management structure.

The corporate base was started in 1993, again in Odessa and over the years has evolved. Recently, BOTRANS LTD has started to develop an infrastructure outside of the traditional areas of operation, (Ukraine and Southern Russia), concentrating on Bulgaria, Turkey, Romania and Egypt. Our "Team" of highly professional staff are despatched from Odessa or Novorossisk to cover this work, as and when required.

To itemise more specifically the geographical area we cover, BOTRANS LTD (and offices within the Group) are located in: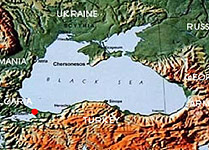 Illychevsk;

Odessa (regional control office);

Nikolyeav;

Sevastopol;

Mariupol;

Novorossisk;
and in total the Company has around 80 staff, being proficiently trained Inspection and supervision professionals, tally staff and Laboratory Specialists.

Furthermore, BOTRANS LTD has representation in the following locations:


Izmail, Ukraine;

Kherson, Ukraine;

Taganrog/Rostov, Russia;

Tuapse, Russia;
and the staff in these Ports can undertake quality inspection work supplemented with our own In-House staff to cover the appointment. If inland work is required (Silo and Factory quality or quantity check or inspections and assessments on Clients premises), BOTRANS LTD usually despatches Surveyors or Inspectors from either Odessa (where the concentration of professional staff are based) or from one of the other permanently manned locations.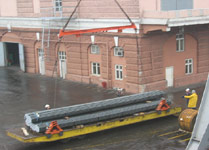 BOTRANS LTD has membership status with a number of Professional Associations and can be vouched for by many major Trading Houses and International inspection agencies. Furthermore, the Company has Inspection Agency partners, all are well known and respected internationally as recognised entities dealing with quality inspection services and issuing of documentation for bank accreditation. Whilst we have been working with our Partners, in some cases upwards of 4 years, the Company has not faced any claims due to questionable inspections by way of either quality or quantity assessment. It is believed that this is testimony in itself as to the quality aspect that is placed on every appointment, irrespective of the size or value.

Accredited by the National Accreditation Agency of Ukraine to DSTU ISO/IEC 17020-2001 (ISO/IEC 17020:1998) for inspection of quality & quantity of grain (Certificate Nbr. 7A010 dated 06.04.2010)
© 2005-2013 Botrans Ltd, All rights reserved.